Sept 4 - Sept 11
Sat-Sun 9/10-9/11 ..............11-5
Swim lessons will be offered, very close to past years. Complete details can be found
here
. Registration is open. Session 1: June 27 - July 8 Session 2: July 18 - July 29 We've offered evening lessons past years. If you are interested this year contact us. A schedule for evening classes has not been established.
The pool is a great place to have a party. A big pool to swim, pavilion for food and in a secluded area make it a wonderful experience. A scheduled party will have the pavilion, or portion, reserved for the group. Reservations are handled
with this form
, submitted at the pool.
An emergency contact form provides contact information when needed. One is sent to each member in the Spring mailing. For those that prefer to type the results or save from the previous year the form is available here in a
pdf format
and
Word format
.
email:
[email protected]
Phone: (585) 265-1770 Mail: Mill Creek Community Club PO Box 788 Webster, NY 14580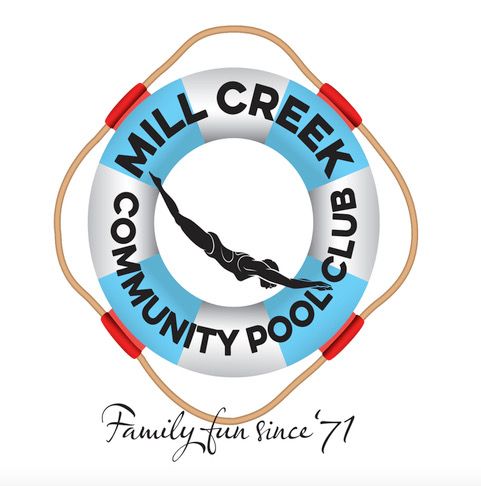 Remembering our roots because they influence our present.
Excerpt from Preface of Pool History, by Amie Lewis Kulak. The complete history can be
downloaded here
.
As we approach almost five decades of enjoyment of Millcreek Pool Club in Webster NY, there is an opportunity to collect and document the early history of this beloved family gathering place.
The history which follows is a collection of memories as written or told by those members whom helped to organize and build the pool club or joined during the early years of operation. Jim Barr, long-time and current pool manager, provided me with many boxes of paper files which I sorted, purged, shredded, scanned and retained digital versions of meeting minutes, financials, newspaper clippings, legal documents, and member correspondence.